Image via Google images
For all of you fellas out there who are Movember-ing it up right now: you're half-way there!
It's the two-week mark, and we're sure that many of you have managed to grow some sweet 'staches. Naturally, maintenance is key, so might we suggest getting your hands on some
Man's Face Stuff Moustache Wax
.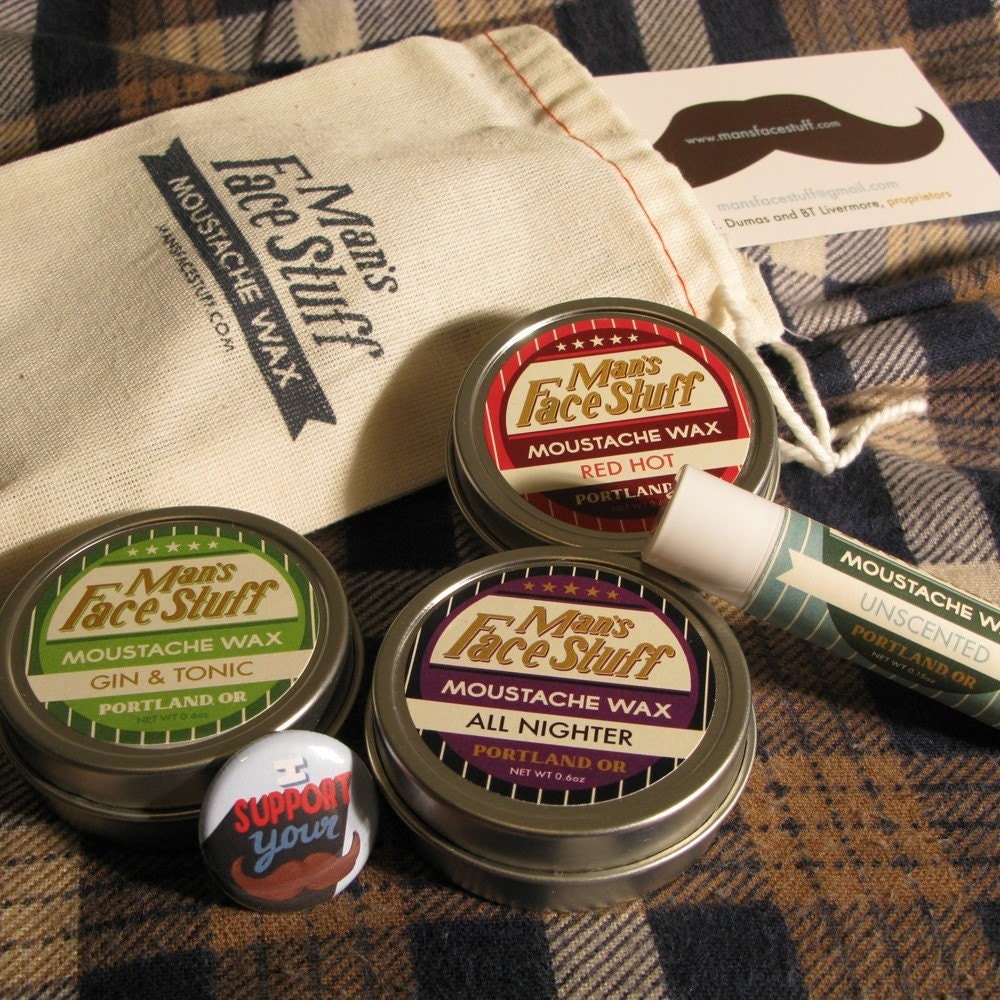 Image via Etsy.
What a better way to show-off your Movember moustache than to keep it tamed and styled! And when Movember's over, or for you beard-y guys out there, Man's Face Stuff also sells
Beard Balm
!