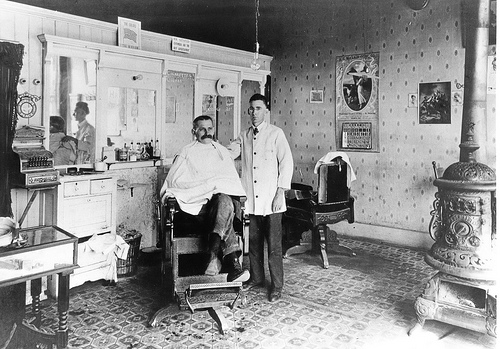 Ladies and gentlemen, the time has come: Movember is over! Well, almost.
In preparation for the end of "No-shave November," we thought we'd suggest some traditional (and other not-so-traditional) methods of hair removal. Take your pick!
Bring the barber shop to your very own bathroom with a safety razor like the one photographed above from
Truefitt&Hill
, and
Cremo Company
shaving cream and moisturizer: dubbed "The astonishingly superior shave cream." But don't take their word for it - order the set and see for yourself!
If astonishingly superior shave cream isn't your style, there's always this stuff:
For a real treat, however, we think you should visit our friends at
Garrison's
for an old school barber shop shave.
Which ever way you cut it, just be sure to bid your 'stache "Adieu!" and make sure to thank it for it's month long mission to raise money for a good cause.