It's safe to say that if you like bacon, you probably
love
bacon. Couple that love with the love of a summer carnival, and you should have the perfect combination, right?
The
CNE
is a Toronto summer staple, and people have been flocking there every year for the rides, the games, and more importantly--the FOOD. However, with the food options getting crazier and crazier every year, are you brave enough to try these bacon concoctions?
1. The bacon and peanut butter milkshake.
A straight-forward combination of peanut butter, ice cream, and of course, bacon.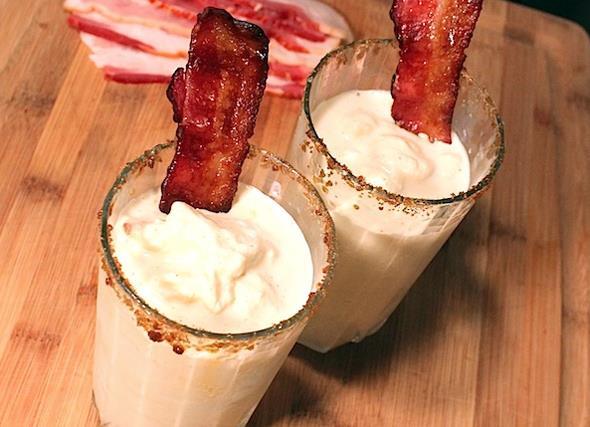 2. The "Baked and loaded."
A sweet potato filled with marshmallows and pecans, topped with bacon bits.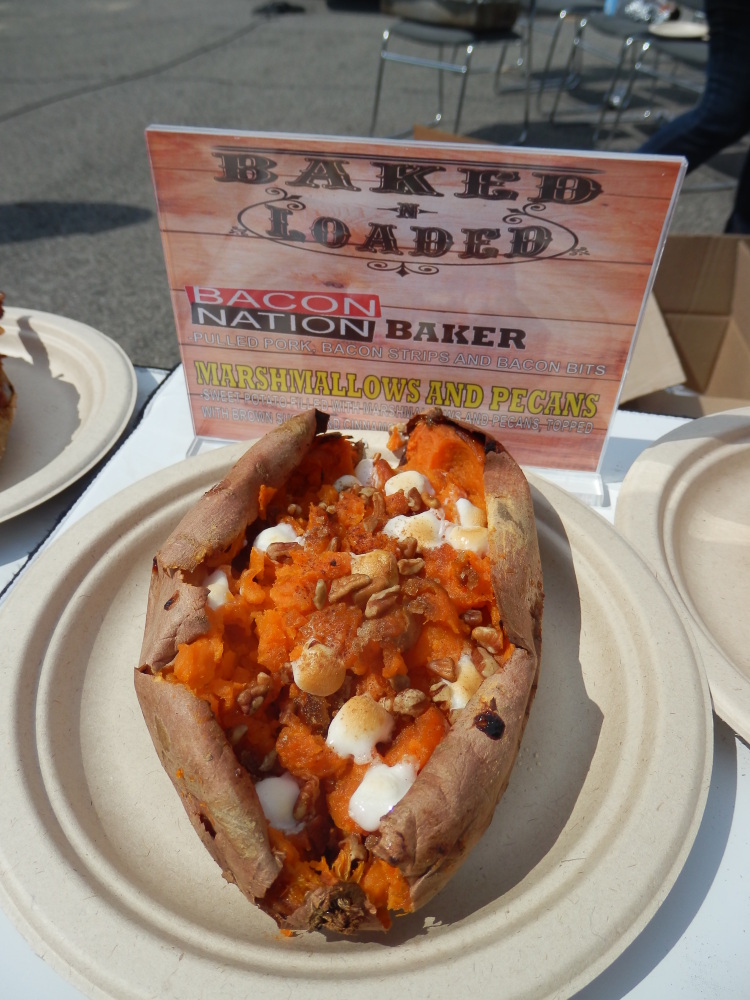 3. The "spice cream cone."
Vanilla ice cream, topped with chilies, bacon bits, and nutella, inside a pizza crust cone.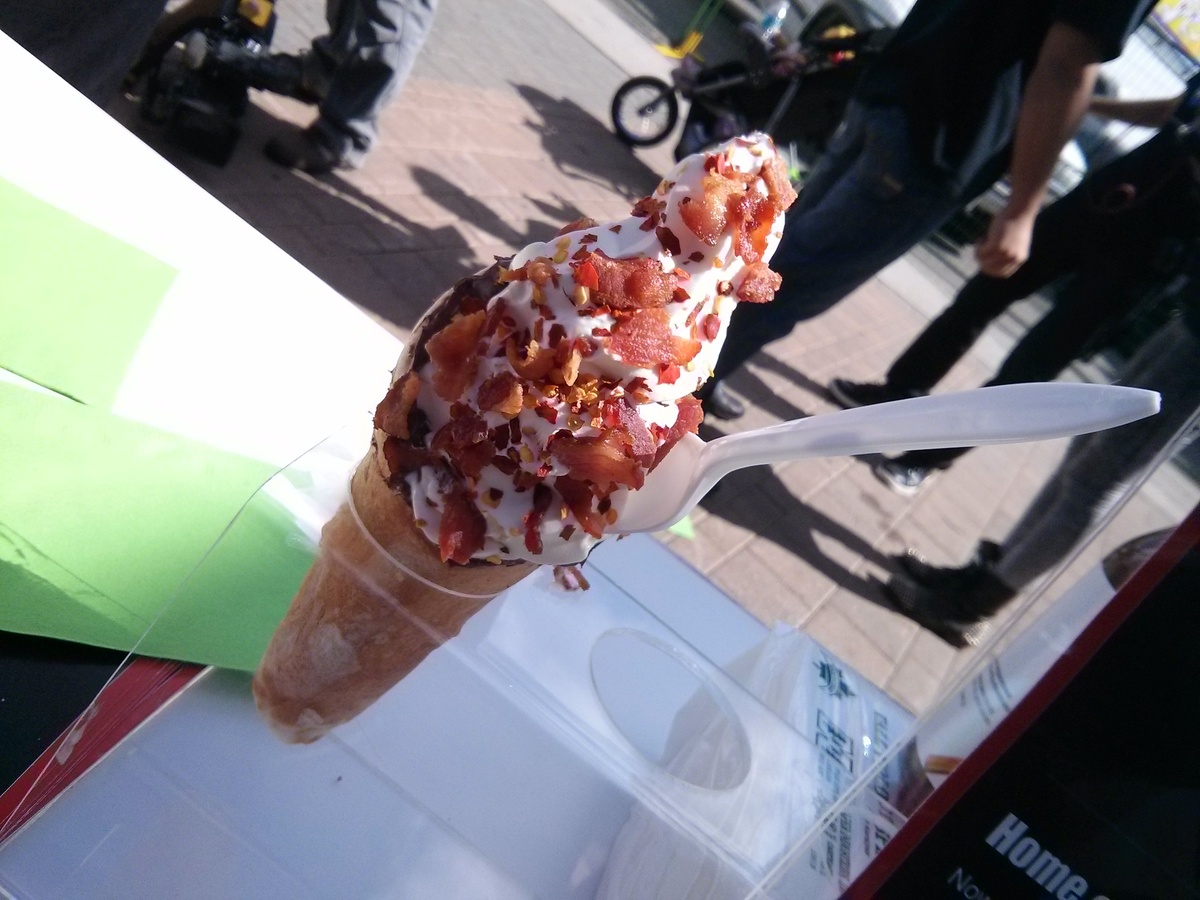 So, what do you think of all of these bacon-loaded confections? Treat, or recipe for a heart-attack?